Your Workation Resort
work, relax, meet, enjoy
Work + Vacation = Workation
Have the best time of your life. Be productive in our
professional setup and inspired by our beautiful surroundings
Diani Beach, located on the south coast of Kenya, is a popular destination for scuba…
Work
CoastWorking Diani offers a serene environment to get your work done. Meet CoWorkers from all over the world and enjoy the ammenities of a well equipped office with fast and stable internet, height adjustable desks and comfy office chairs.
---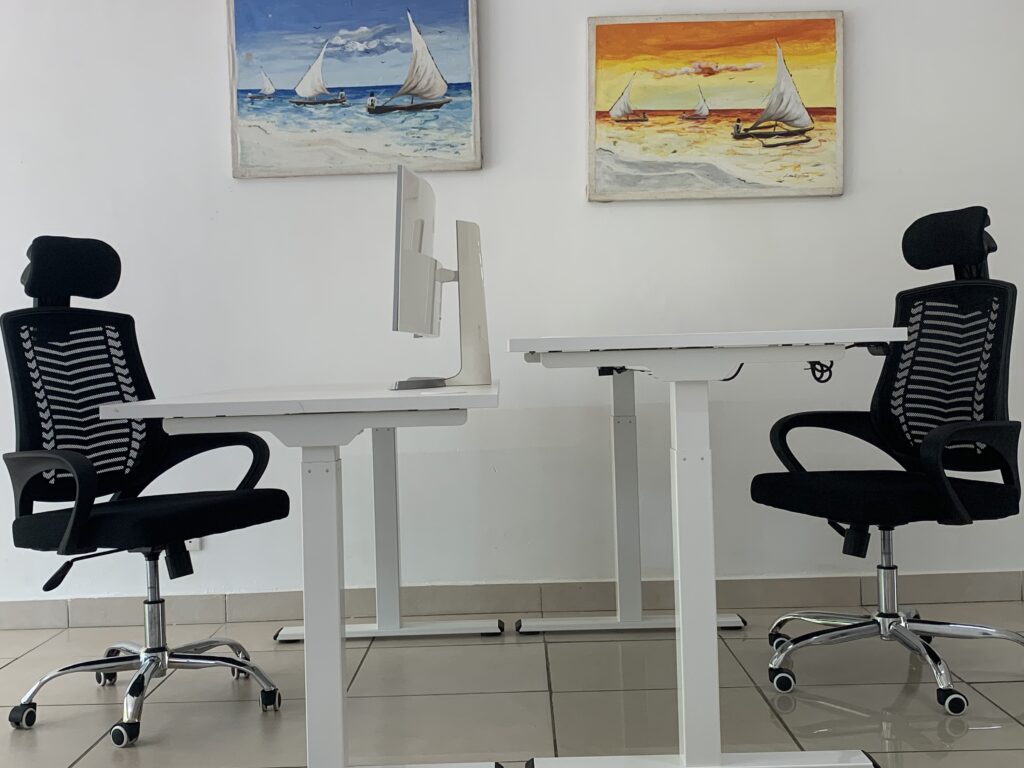 Events
Our Conference space enhances your shared office. Use it for your team or board meetings, group working sessions or hackathons. We are also happy to host special interest user-groups, meetups or small conferences
---
Vacation
Our partner Lotfa Resort offers hotel rooms and fully furnished apartments for long term stays.
We're happy to help you with bookings!
---